Listen anywhere
with offline listening.
Download articles or entire Series, only on the Noa app.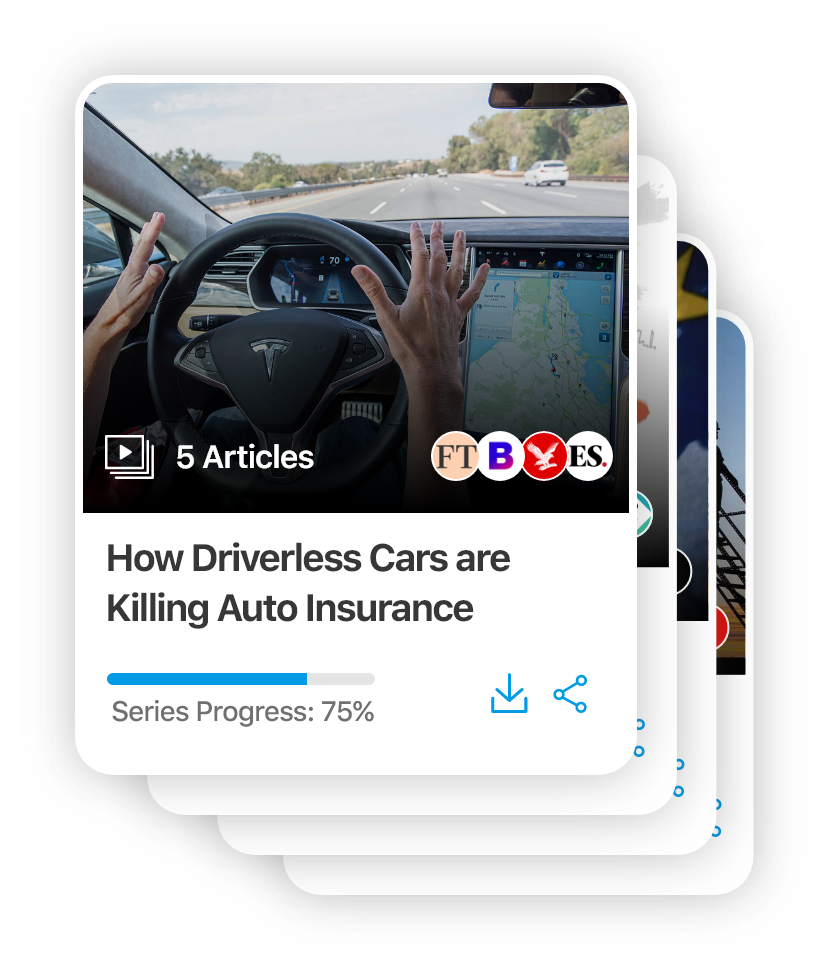 2019 in Review: Business and Political Leaders
From Brexit to WeWork to Climate Change protests, there was no shortage of significant events in the past year. But who were the leaders behind each of these?
Dec 2019 • 1 minute listen
Series Intro: 2019 in Review - Business and Political Leaders
Feb 2019 • 16 minute listen
Greta Thunberg: 'All my life I've been the invisible girl'
PREMIUM
Oct 2019 • 5 minute listen
Who is Abiy Ahmed? A profile of Ethiopia's Nobel Peace Prize 2019 winning prime minister
Sept 2019 • 28 minute listen
Sex, tequila, and a tiger: Employees inside Adam Neumann's WeWork reveal the nonstop party
July 2019 • 9 minute listen
How Boris Johnson's Brussels years helped pave way to Brexit
PREMIUM
Apr 2019 • 11 minute listen
Godfather of Sports Direct: inside the world of Mike Ashley
Oct 2019 • 21 minute listen
Elizabeth Warren's many plans would reshape American capitalism
PREMIUM
Aug 2019 • 11 minute listen
Therese Raphael: The Most Important Brexiter Isn't Boris Johnson
Apr 2019 • 6 minute listen
Leo Lewis: The mystery of Carlos Ghosn's downfall
PREMIUM